Google Pixelbook 12-inch: The Perfect Blend of Power and Portability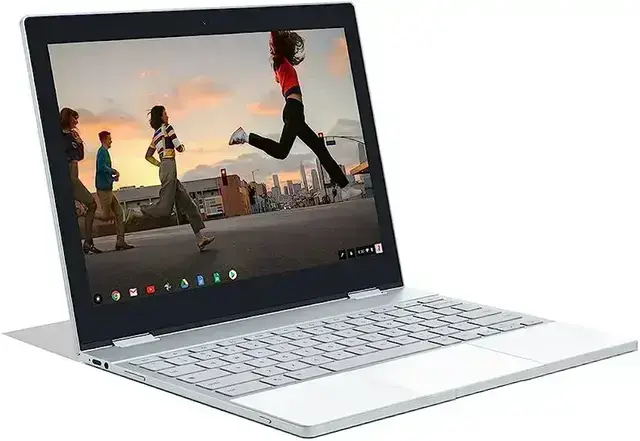 In the ever-evolving world of technology, Google has consistently introduced innovative products that redefine our digital experience. One such remarkable offering is the Google Pixelbook 12-inch, a versatile and powerful device that combines the convenience of a tablet with the functionality of a laptop. With its sleek design, impressive features, and seamless integration with Google services, the Pixelbook 12-inch is a game-changer in the realm of portable computing.
I. Design and Display: The Pixelbook 12-inch showcases a sleek and minimalistic design that exudes elegance. The ultra-slim aluminum body is not only visually appealing but also durable, making it perfect for users on the go. The 12.3-inch Quad HD touchscreen display offers vibrant colors, sharp visuals, and excellent brightness, providing an immersive visual experience.
II. Performance and Productivity: Under the hood, the Pixelbook 12-inch is powered by an Intel Core processor, ensuring snappy performance and effortless multitasking. The device boasts 8GB or 16GB of RAM, providing ample memory to handle resource-intensive applications and demanding tasks. Whether you're editing documents, browsing the web, or streaming media, the Pixelbook 12-inch delivers a smooth and lag-free experience.
III. Chrome OS and Google Integration: The Pixelbook 12-inch runs on Google's Chrome OS, a lightweight and secure operating system designed for seamless integration with Google services. Users can enjoy the benefits of Google Drive, Google Docs, and other cloud-based applications, enabling easy access to files from any device. With the Google Assistant built-in, voice commands and smart suggestions are just a "Hey Google" away, streamlining tasks and enhancing productivity.
IV. Versatility and Portability: One of the standout features of the Pixelbook 12-inch is its versatility. The 360-degree hinge allows users to transition effortlessly between laptop, tablet, tent, and entertainment modes, adapting to various tasks and environments. The device weighs just under three pounds, making it ultra-portable and ideal for students, professionals, and frequent travelers who need a compact companion for their on-the-go lifestyle.
V. Pixelbook Pen and Creativity: The Pixelbook 12-inch offers compatibility with the Pixelbook Pen, a stylus that provides a natural and precise writing and drawing experience. With pressure sensitivity and tilt support, artists, designers, and creative professionals can unleash their creativity on the high-resolution touchscreen. Whether taking notes, sketching, or editing photos, the Pixelbook Pen offers an intuitive and immersive digital pen experience.
VI. Connectivity and Battery Life: In terms of connectivity, the Pixelbook 12-inch comes equipped with USB-C ports, allowing for fast charging, data transfer, and the connection of external devices. The device also supports Bluetooth and Wi-Fi, ensuring seamless wireless connectivity. When it comes to battery life, the Pixelbook 12-inch impresses with its all-day usage capability. With up to 10 hours of battery life, users can work, play, and stay productive without worrying about running out of power.
Conclusion: The Google Pixelbook 12-inch is a powerful, versatile, and stylish device that caters to the needs of modern users. With its impressive performance, seamless integration with Google services, and a host of innovative features, it sets a new standard for portable computing. Whether you're a student, professional, or creative individual, the Pixelbook 12-inch offers a premium experience that combines the best of productivity, creativity, and convenience. Embrace the future of computing with the Google Pixelbook 12-inch, where power meets portability.